Salmon Fishing on the Eyre Peninsula
Salmon fishing on the Eyre Peninsula
The best Salmon fishing in SA would surely have to be on the Eyre Peninsula and probably some of the best in the country. With mile after mile of coastline to choose from Salmon can be caught virtually along the whole coast that can be accessed and caught the entire year, there's just certain times were they are in abundance.
Salmon are mostly a land based target for most Salmon fishers however there are some awesome offshore big Salmon action mostly over the summer months and there is some good inshore boat action around the coast as well.
In this article the focus is all around the surf beaches and rock areas from Port Lincoln up to the Head of the Bight, how to catch them, what's the best time of the year and what is the top gear to use.
Fishing for Salmon in the surf is the most popular way to fish for them and here are the most popular areas to fish.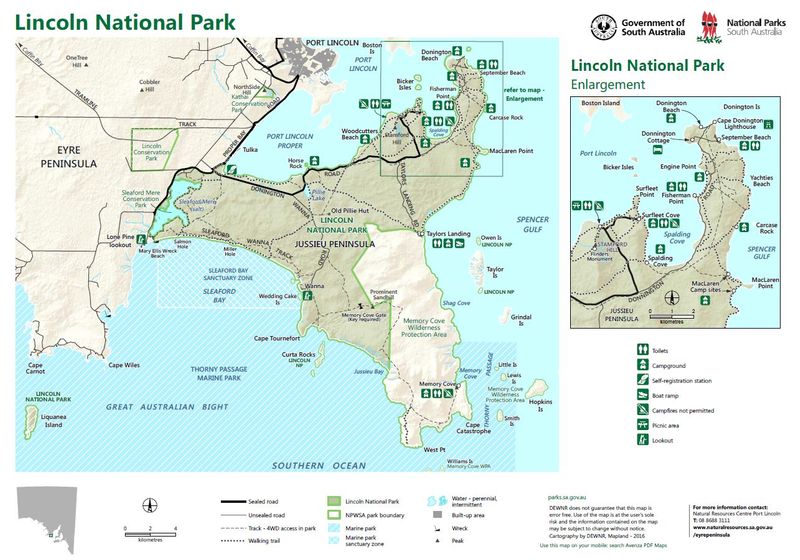 Sleaford Bay is the best area, it comprises of many fishing areas including Wanna Beach to Millers Hole and all of it is beach fishing. Miller's Hole is fishing from the cliff and is one of the most dangerous places to fish due to its height from the water and is only recommended to the most experienced rock fishers.
Wiseman's Beach is all beach fishing and then there is the Salmon Hole another cliff area where you are much closer to the water but still need your wits with you when fishing from the rocks. You will need a 4wd with recovery gear to reach these areas or it will be a fair hike to make to some of the most pristine fishing spots. Salmon can be caught here all year round but the best time of year is from March to November with Spring time the best by far when schools of Salmon can found right along the whole bay.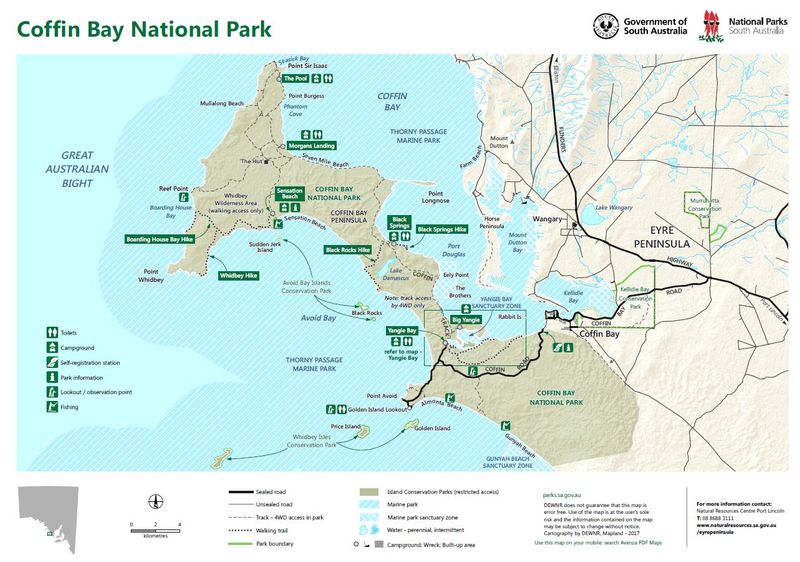 Is the home to the famous Gunyah to Almonta beach. It's the same beach with Gunyah being 4wd drive only and Almonta can be accessed by conventional vehicles with bitumen road right up to the Almonta beach car park. Gunyah beach has soft sand and you will need to reduce tyre pressure to fish here. The eastern end of the beach is also a no take marine park where fishing is not allowed and fishers will need to be aware of that area (for further restrictions visa the PIRSA website), Salmon can be found here all year round. During the summer months the best fishing takes place on the morning high tides. The best time of the year is the same as Port Lincoln National Park March to November with the peak months being August, September and October, big schools of fish are present during these months.
Greenly Beach
Heading west Greenly beach is a short drive from Coffin Bay which is accessible to all vehicles but once off Flinders Highway it's a dirt road access. Coles Point is also in the same area and is a good rock fishing spot for Salmon. This area holds good numbers of big Salmon with many being 4kg plus. It also fishes well when other areas have shut down. It's a good summer spot but you will have to share the area with swimmers and surfers. Winter fishing is good here and into Spring but it is pretty good all year round.
Convention Beach
To access this area you will need a 4wd. You also have to go through a farmers land and will need go through 2 gates, when going onto farming land you must leave gates how you found them these gates are normally shut, no shooting, no fires and stay to the tracks. Fox bait may also be laid so keep pets at home.
To get onto Convention Beach when you pass the second gate head left not right along the fence that goes nowhere, taking the left hand track follow this track until it goes off to right and that will lead you down to the beach. If you stay on the track and keep following the track you will end up at the Creek. Another good lesser known Salmon spot which is a cliff fishing spot recommended for only the experienced fishers. This area fishes best over winter and spring but holds fish all year round. This is another big Salmon haunt for big Salmon 4kg plus over winter and spring.
Sheringa Beach
Sheringa beach is next along the coast and there are 2 beaches here. The first one is good for Whiting, Flathead, Mullet etc and the second one is the main Salmon beach where you need a 4wd to access. There is also a camp ground here for campers with a nightly fee. Salmon are here all year round but from April to October is the best time. Big Salmon are caught here every year over the 4kg range.
Locks Well
Locks Well is next along and this beach and is known as a legendary location right across Australia and could be the most Salmon famous beach in the land. It's probably most famous for the number of stairs leading down to this location, not for the light hearted! Big catches of Salmon are taken here each year mostly during winter and spring. Over summer they can be caught but in far fewer numbers. Access here is easy only 15km from Elliston and bitumen road all the way to the carpark.
Talia Beach
Talia Beach is further west 30 minutes North of Elliston and 4wd is required for this area and recovery gear advised to have on board. The sand on this beach can be very soft and it's recommended to stick to the track behind the sand dunes. This a big Salmon location over winter and early spring. True trophy fish 5kg plus are caught here each year, the really big ones like big baits and Salmon fillets of smaller Salmon are good or whole Tommies. The Salmon are caught year round but winter and spring are the best times.
Mt Camel Beach
Mt Camel Beach a short drive from Talia Beach and Venus Bay and also holds good numbers of big Salmon during winter and spring and often fish over 5kg are caught and can be caught all year round. Access here is from Flinders Highway via a dirt road which conventional vehicles can access.
Streaky Bay has a few locations close by which are good for Salmon. Hally's and Back Beach both are excellent for Salmon. Winter and Spring are best but Salmon can be found here all year round. Conventional vehicles can access both areas.
Fowlers Bay
Scott's Beach at Fowlers Bay is a legendary location on the Far West Coast. Each winter and spring there are big schools of big Salmon. Sometimes 4kg fish can be the normal size over winter and fish to 6kg are also caught, true trophy Salmon are caught here each year. They are around all year but sometimes not in big numbers. You will need a 4wd to fish here.
Dog Fence/Yalata
Dog Fence and Yalata Beaches are famous for Mulloway but these beaches also produce some monster Salmon all year round. Summer time can be very lean and the Salmon tend to hang around areas with a bit of reef and rock but in late autumn, winter and early spring, most fish here are caught while bait fishing and they don't get around in big schools as much as further down the coast.
Over winter early spring is the best time to find monster Salmon. It's all 4wd access and recovery gear is recommended to have on board and beach driving in winter can be hazardous due to big swells and storm surge washing beaches away.
There are plenty of other areas in between some of which offer excellent fishing opportunities both beach and rock and they are there for the adventurous fishers to find.
What is the best gear to use?
There's plenty of gear to consider using depending on the location you are fishing and weather bait or lure fishing is your thing. For surf fishing lighter rod and reels are becoming very popular compared to using traditional 12-13ft fiberglass rods with big reels filled with 30-50lb line.
Those heavy setups still have their place when bait fishing and also off the rocks but we will start with lighter set ups first.
Rods
Light rods in the 6-10kg, 9-10ft are very popular.
Shimano Rods

Daiwa Rods

Penn Rods
I feel for surf fishing the rod needs to be better quality than the reel as the rod needs to work harder to get the lure or bait to the fish and for great castability when the schools are further out.
Reels
For the above rods of choice a reel in the 4000 – 6000 size should suit all models.
Shimano Reels

DAIWA Reels

PENN Reels

Slammer III in the 3500 or 4500 are excellent and one of the most water proof reels on the market.
There are plenty of other suitable rods and reels on the market but these are my top choices from what is currently available on the market.
Braid is the most preferred line for the above set ups and the Berkley X9 is one of best and recommended for this type of fishing.
Heavier Set up Rods & Reels
Heavier set ups are good when rock fishing or when bigger fish are expected such as Sharks and Mulloway and mostly used when bait fishing. Mono line is used mostly for rock fishing with these setups in the 15-18kg line class mostly. Off the rocks and cliff fishing mono holds up better than braid.
Shimano Rods

DAIWA Rods

Sensor Surfs in the 12-13ft

PENN Rods
These rods have a line ratings in the 15-20kg range mostly.
Shimano Reels
These are suited for surf casting and are the long cast bait runners
DAIWA Reels
PENN Reels
These heavier setups should ideally be suitable for handling Mulloway, Sharks and Rays. One of the best mono lines for these reels are Tortue and Buku monofilament. These lines hold well in the surf and also up against the rocks. If braid is used Berkley X9 and Suffix 832 are best as they are the best for being abrasion resistant.
Terminal Tackle
Lure fishing is hugely popular and easy when the Salmon are in close. Metals are the most popular by far to use but there also stick baits, poppers and soft plastics that work well.
For metal lures there are plenty to choose from:
In the Arma range there are the Radicos, Twists and the Anchovy's. Halco Twisty and Outcast are good. There's the Laser Lures that have been around for years and are a reliable lure. The River to Sea, Sea Rock lures are also very good and can cast a mile but there are plenty of others to choose from as well.
My favourite lures for targeting Salmon are hard body Stick Baits, they are a little more expensive than your metals but are more lifelike and I have caught more fish on these lures than metals and the hook up rate seems to be very consistent.
The Jackson Muscle Shot lures are excellent and you can cast a mile with these on the light surf set ups. The Shimano Rock Slides are my next favourite followed by the Zerek Zappelin's. Rapala also make some good stick baits.
Soft plastics are also Salmon slayers but can be harder to use in the surf due to the weight and aero dynamics but when condition allow these can work extremely well. My recommendation if you are wanting to give plastics a go are the Zman's and Berkley Gulp Shads and Squidgy Fish are my favourite.
As for colour of lures natural colours are most used but I have found out there are certain colours which work fantastic with gold being one of my favourite followed by green. I can only assume that with some of these out there colours that the Salmon chase them because they haven't seen anything with crazy colours and want to chase it and therefore go hard on these different coloured lures.
Many people are now choosing to replace treble hooks with single inline hooks as it's a lot easier to unhook fish intended for release or even for keeping. The best inline hooks for Salmon are BKK Diablo's and the Owner S-125 in 4/0 and 5/0. As for colour of lures natural colours are most used but I have found out there colours work fantastic with gold being one of my favourite followed by green. I can only assume that with some of these out there colours that the Salmon because they haven't seen anything with crazy colours want to give a go and therefore go hard on these different coloured lures.
It's important to use good quality hooks, leader and swivels for rigs. If you go too light you will lose good fish. For Salmon fishing I use good quality octopus style hooks between 6/0 and 10/0 depending on the size of fish and where I fish. Shinto, BKK and Mustads are a good start for hooks.
For leader I always run with 50lb. Some fishers might think that's too heavy but I have seen to many fish lost on lighter leader. If I'm fishing a Mulloway area 80lb or 100lb is what I use. Rig should have a star or grapnel sinker on the bottom then ganged hooks above leading to a barrel swivel. Fairly simple rig.
Baits for Salmon aren't too complicated. Salmon have a good appetite and will take most baits. Pilchards are the most common for Salmon but in the surf Squid, Tommies, Mullet, Garfish and pretty most anything that will fit in the mouth they will eat. Big Salmon love eating Salmon fillets.
When Mulloway fishing Salmon fillets are a prime Mulloway bait and the big West Coast Salmon scoff these baits down so if you're in an area with big Salmon one could be sacrificed to be able to catch a thumper.
When to come?
Salmon are present all year round and if you're planning a Salmon only trip then I would plan your trip between end of March to Mid-November with August, September and October being the best Months for Salmon.
Time of day is not always import the same goes with tides, full moon, new moon etc. Salmon are a schooling fish and are often shadowed by Sharks, Seals and Dolphins and can be chased in or out of beaches regularly.
As each beach is different the tide can be more important on certain beaches than others. Generally try to fish the high tides but I have had some ripper sessions on low tide and dodge tides. Avoid big swell and strong onshore winds it's generally poor fishing with gutters full of weed and Salmon prefer clean water. The best weather conditions for Salmon are light winds or offshore winds with not too much swell. The day before or hours before a cool change can make the Salmon bite real hard. Salmon are Salmon and can be everywhere one day and gone the next.
Salmon aren't the best eating fish but if you do the right things their pretty good. Salmon need to be bleed straight away. It's best to knock them on head and then snap their neck so they bleed out.
There's plenty of different ways to cook Salmon and one of the most popular is smoked Salmon in the Hark Smoker and one of our family favourites is Salmon Mornay. Fresh Salmon on the BBQ with some spices is pretty good to and there are those that use Salmon for Thai Fish cakes. It's up to you how to cook these fish up and they are best fresh by far and you don't need too many for a feed.
There's plenty of options weather you're a local fisher or a visitor to the region and Salmon are almost always present along the West Coast and are great fish for young and old.
For more tips and advice please give us a call on 8682 4550.
Shane Hodgens